What to do after 12th? Most of the Indian students are not clear on this question. And many of them select the degree course after 12th in confusion which makes them regret this later. Here, we are with a solution to this question. You will be able to find details about some profitable and interesting courses from this post. Here you go with these details.
If you are a commerce student, you can check the list of best coaching for 12th commerce classes. This list is made by research of CA Wizard team.
The Best Courses After 12th for promising Career
#1 Chartered Accountancy or CA
Opportunities: Chartered Accountancy Course is the best course after 12th for Commerce Stream. This course to do after 12th opens the door for unnumbered career opportunities. You have various posts such as Tax Consultant, auditor, advisor, financial officer etc. which depends on your area of specialization. The successful completion of this course after 12th in commerce field promises you a high salary job in any corporate sector.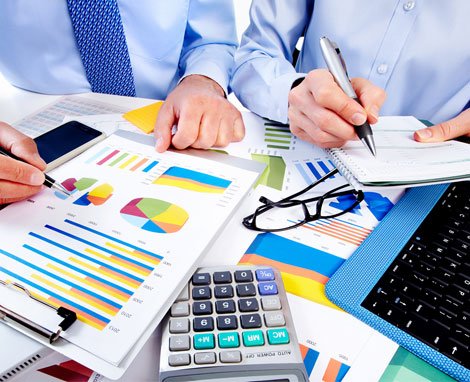 Entrance Exam: However this course requires lots of hard work as pursuing CA is not that easy. CA exams are conducted in three levels- Foundation Level, Intermediate Level, and the final level CA Finals where CA Foundation is the entrance test to pursue CA course.
The initial level i.e Foundation level may seem easy to the CA fresher but the next two level i.e Intermediate(Previously called IPCC also)& CA finals are tough to crack.
Salary: Chartered Accountancy is the highest paying job and the best course after 12th commerce if you can do hard work.
The average salary of CA at a fresher level is around Rs. 8 lakhs.  While Rankers get up to 25 Lakhs at the time of placement. Also, students are offered a monthly stipend for 3-year articleship training.
Pros of CA Course
Least investment/Fee  Structure than any other course.
CA has potential to work anywhere in the world
A Chartered Accountant has been paid a great amount of Salary.
Cons of CA Course
The course is extremely tough and time-consuming.
Also, read: Download the CA Intermediate Paper
#2 Company Secretary Program (CS)
Opportunity: CS or Company Secretary course after 12th commerce is another Professional course which is offered by 'The Institute of Company Secretaries of India'. All the regulatory agreement of the company are done by CS and they are treated as an in-house legal expert.  A CS program gives you an opportunity to work independently also. However, you can also go for a corporate job.
Entrance Exams: CS exams are also performed in 3 levels as-
Foundation Programme

Executive Programme

Professional Programme
The students who join the course after graduation does not need to undergo Foundation Program.
Some Important points to consider:
CS course also takes reasonable course fee.

You can make a good career through the combination of CA and CS.

Scope in CS in limited than CA.

A CA student can perform CS work also.
#3 BBA
BBA or Bachelor of Business Administration course after 12th is a great option if you are planning to pursue MBA after it! MBA after BBA is prestigious course and accepted worldwide. MBA is a master degree after BBA and BBA are only worthy of it if you pursue MBA as well after it.  MBA is also a professional course as CA and CS.
Entrance Exams: You can get direct admission to any college for BBA. However, there are some of the entrance exams for BBA. But MBA is required after BBA.
There are various entrance exams for MBA also which get you best college after graduation. Entrance exams for MBA are- CAT, MAT, CMAT,  XAT, SNAP
Fee Structure: Fee Structure for BBA or MBA course is very high. Maybe everyone cannot afford it. But loans are also available for students. Institutes like IIM take 16 to 25 lakhs for MBA studies while minor institutes take around 5 to 10 lakhs.
Points to remember while joining MBA program-
MBA is a professional course like CA.

The salary of MBA and CA is almost equal.

An MBA person has good communication skill and Management skill but lack of knowledge in comparison to CA.

High investment in the course.
BBA and MBA is the best course after 12th, but you must do it from a reputed B-school otherwise it will be of no use to you and you will end up doing an underpaid private job
#4 Engineering
Scope & Salary: Engineering is a vast field in itself and one if the best courses after 12th for science students.  Every branch in this field has its own signature. Recently, it was concluded in an Indian newspaper that Civil, Aeronautics, Mechanical, and Computer Engineering fields are one of the highest paid Engineering Jobs in India. If you do well, ways to abroad are also opened for you. The average salary of an engineer is 2.5 to 7 Lakhs and more depends on skills.
Entrance Exams: There are many colleges & states which take separate exams. However, the national exams for Engineering are JEE Mains, JEE Advanced.
Important points:-
It's true that Engineering has been paid a higher salary. But this story is of rare persons only. Let's say 1 or 2 out of 100.

Thousands of Engineering students complete their graduation degree but many of them remain unemployed due to lack of skills and proper guidance

High Reservation, very hard for general category to compete.

A private institute for Engineering course after 12th takes more than 13 lakhs for academics only.
#5 Medical
Scope: No doubt Medical course is one of the best course after 12th PCB group or Biology Group. The field is so promising as no one can remain unemployed after this course after 12th Science with Biology.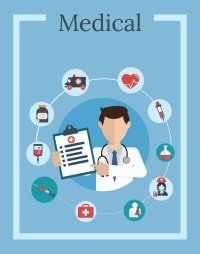 Entrance Exam: You need to clear entrance exam of NEET which is All India Entrance Exam for Medical field. You can take admission in MBBS or BDS according to your rank or interest.
Fee Structure: Fee structure in Medical field varies from 5000 to 10 lakhs per year as per the institutions. Government colleges take 5000 to 7000 per year.
Get the best career guidance 12th board exams
Important Point-
Entrance Exam of Medical Courses like NEET & AIIMS are

very tough

to crack and competition in this field is very high.

If a student could not get success in the Entrance exam, Private colleges are the option but they take a very very high amount of fees.

High Reservation, very hard for general category to compete.

Long duration course
We hope this article would help you in deciding your a better career option and courses after 12th. If you have any doubt, can ask in the comment section. For more such information stay in tune with us. There are many more Courses after 12th for arts, Science, and commerce field which you can see here.