The Institute of Chartered Accountants of India has declared the CA Foundation and CA Final Result on its three websites.
ICAI is releasing the CA Foundation and CA Final results on Monday, the 14th September 2021(evening)/Tuesday the 13th September 2021
ICAI has will also release the CA Final Nov 2019 Merit list which includes the name of students who secure more than 55% marks in aggregate and place their name in Top 50 students all over India.
---

---
Below we have mentioned the steps for checking the result via SMS/ Email/ Website.
Also Check, Complete CA Course Guide
Steps to Check CA Foundation and Final Result Via Website
ICAI Result Websites –
Steps for Checking the result:
Visit the ICAI website and click on "Results".
After this select your course.
Now, enter your Roll No. and Registration Number or PIN Number. The PIN must be the same which you have chosen while submitting the exam application form.
Enter the captcha code in the box and click on the submit button.
Once your credentials are submitted, the system will generate your Result.
For further reference keep the print of your result.
Steps to Check the Result Via SMS
In order to deal with the issue of "server down" on the result date, ICAI has facilitated students with this service. Here, students can check their on their Phone by registering them through a simple process with the ICAI.
To check your result through SMS type –
CAFNL (space)XXXXXX
In the above message, XXXXXX is the 6 digit Roll No. issued by ICAI to you for Nov 2019 CA Final attempt. Send the above message to 58888.
Steps to Check CA Foundation or Final Result Via Email
Similar to SMS service, ICAI has also facilitated its students to check the CA result on their Email address. Candidates shall register themselves with the ICAI to receive their CA Final Nov 2019 result on their Email address.
Steps to register your Email address with the ICAI –
Visit ICAI website.
Now, you have to Log in to your account by submitting your registered user id and password.
Here, you will get a link for registering your Email Id with the ICAI.
Click on the link, enter the asked credentials including your Email address and click on the register button.
Now, you will receive your CA Final year result on your Email address.
CA Foundation Toppers
Toppers of CA Foundation May 2019 is mentioned below –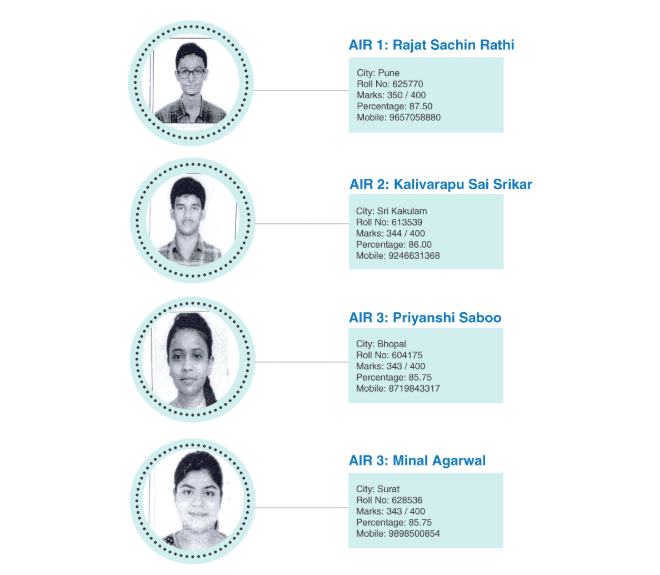 For more information visit CA Foundation result.
CA Final Toppers
This year Ajay Agarwal has secured all India 1st rank in Old CA Final with hight mark ever. All India 1st rank in the new course has archived by Nayan Goyal
CA Final Toppers of Old Course –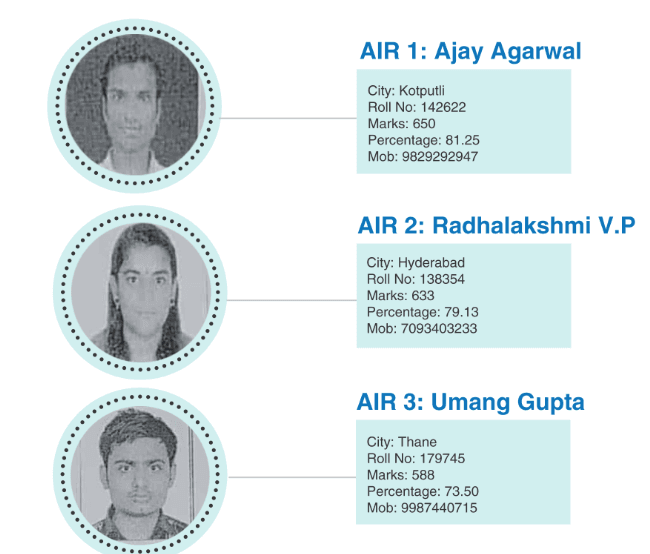 CA Final Toppers of Old Course –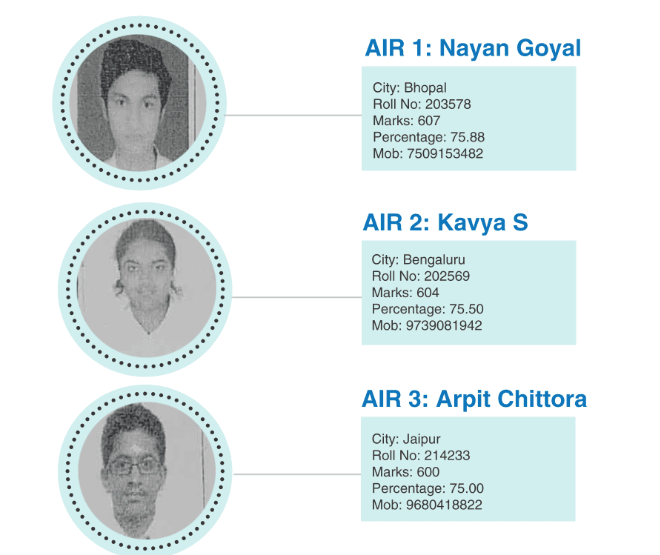 Visit CA Final toppers to get more details about toppers.