Class 12th students, this is the right time to enroll yourself in the CA Foundation Online Classes.
You don't have to worry about your 12th Exams or Results or any provisional admission in CA. You can start your preparation for the CA May 2022 Examination and right now Online classes are the best to choose from.
CA Foundation Online Coaching Classes are available for all the four subjects of CA Foundation Course: Accounting, Economics, Law, Maths. Online classes will benefit you more than anything else for CA Exam Preparation.
With the ongoing situation, more and more institutions are going for the CA Foundation Online Classes. Below we have discussed about Online Classes for CA Foundation.
Also Read: CA Foundation Exam Form out Now. Check all the details.
What do you need to attend CA Foundation Online Classes?
All you need is a clear head focussed for learning, a good internet network, and a device that supports the requirement to attend online classes.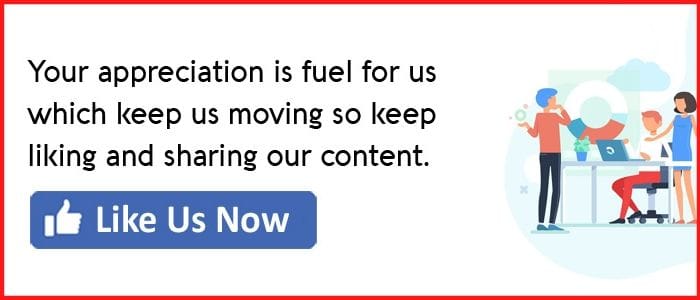 Get the latest update of this article.
---

---
Why are CA Foundation Online Classes and Coaching good?
Below are some benefits of Attending Best CA Foundation Online Classes.
Clear your doubts in problem-solving classes: They explain each topic in the simplest possible way, so you understand well. You can communicate through different channels and mediums in online classes and ask your doubts until you are clear about the topic and concept. Taking Online Classes for CA Foundation examination also helps you complete your Syllabus and understand your CA Foundation Exam pattern.
No travel, no time and location Boundations: Another great benefit of online classes is that you do not have to worry about getting late to your class. Traffic rush, bad weather, or anything else won't make you miss even a minute of the important lecture. From the comfort of your home, without traveling to anywhere, you can attend the classes from the beginning till the end. The best part is that no matter from which city/state/country you are staying in, you can enroll for any CA  Foundation online classes. It is not necessary to be present in a real classroom to attend CA Coaching classes anymore.
Unlimited access to recorded classes: Once you register for Online Classes for CA Foundation, you can see the recorded videos of lessons and classes, whenever you want, like lifetime access.
Comfortable and flexible: In online classes, you can play, pause, and rewind the video anytime and resume watching from where you left. The recorded classes also allow you to skip any sections or minutes and jump to the part you want to watch.
What do CA Foundation Online Classes offer?
Online classes offer many things, but some of the most basic things that you can expect from the CA online classes are:
Lessons from a subject matter expert: In CA Foundation online classes, you get lessons on every topic of the CA Foundation syllabus and subject. They also give you easy tips and tricks for CA Foundation to learn and recall a topic easily and quickly.
Notes, study materials: ICAI provides you CA Foundation study material, but for better understanding, CA Foundation Online Coaching Trainers give you easy-to-understand and quick revision notes that help you in CA Exam Preparations.
Regular CA Foundation online tests and assessments: CA coaches in online classes, conduct regular tests and assess your performance. It is beneficial in finding where you need to put more effort and time
Interaction and communication tools: Through the chat support and live video calls, you can connect with your teachers and other fellows attending the same classes as you. Ask questions and doubts in problem-solving classes, help others, share resources, and notes, all of this is possible in CA Foundation Online Classes.
CA Foundation Online Classes by ICAI- Students can also enroll themselves for the CA Foundation Online Classes by ICAI. Students can visit the official website of ICAI to enroll themselves for the Foundation Online Classes for Free.
CA Foundation Online Classes Free vs Paid
There has been an immense growth in the users and content in the digital world, which has led to the rise in fake experts and online institutes. Save yourself from such fraudsters and deceivers; make sure you enroll and pay the fee only after you have researched the organization.
Should I take CA Foundation free online classes or the paid ones?
It would be best if you preferred to enroll in paid CA Online Classes from an accredited or established CA Coaching Institute.
Why should you not take CA Foundation Online Classes Free?
Most of the CA Foundation free online classes are not from verified sources and teachers. Only a few are genuine or authentic, but that does not mean they can deliver quality lessons through online courses. There is a risk of wasting your precious time in free online coaching classes.
How is the CA Foundation paid online classes better than CA Foundation free online classes?
CA Foundation paid classes to offer the benefits and facilities like special mock tests and assessment, personalized guidance, and much more.
CA Foundation Online Classes Fees
The approximate fee of CA Foundation online coaching classes is Rs. 40,000 for the complete course. Mostly everything is covered under this amount. However, some institutions may charge higher or lower than this amount. It depends on the institution and its service level of coaching classes.
CA Foundation Online Course Fee depends upon the city to the city also.
How to decide which is the best CA Foundation Online Coaching Institute for you?
In the hub of online classes and coachings, it is difficult to decide which of the institutes offer better online classes. As we mentioned earlier, you need to research in detail the course and who is offering it. Find answers to these given questions and choose CA Foundation May 2022 Online Classes wisely.
How many years of experience that CA institute has?

How many students have already enrolled in their online classes?

What were the reviews and results of the previous students and toppers who enrolled in their program?

What facilities are they offering in CA Online Coaching? How much does it cost?

What batches do they have, and are their timings flexible enough for you?

Do they give personalized teaching support?

How can you communicate with a teacher if you have any doubts about the concepts?
Getting satisfactory answers to the above questions from an institute makes them a suitable choice for you. It is important because you are trusting someone to help you guide through the journey of preparing and making you successfully achieve meritorious marks in the CA Foundation Examination.