Do you feel like, you have stuck into your regular Banking Job, hence looking for an alternate career option for bankers in India? Then let me tell you, that you are not alone, there are thousands of people like you doing a job in some bank either Govt or Private looking for an alternate career option. This may be because, in the modern era, Banking Jobs are not like before. People are getting targets not only in respect of their work but also to build new customers.
This has become stressful so why you would not switch your career? There are far more career options which can give you a bright future, high incentives even better than a banking job and in this article, we are going to aware you with some such career options. So, what are you waiting for? Let's have a look –
Alternative Career Options for Banking Professionals
Chartered Accountancy
Being a Banker, you have already possessed good analytical skills and impressive IQ, which is needed to pursue CA course.
In the present scenario, Chartered Accountancy has gained a huge popularity among students.
Chartered Accountants enjoys a very respected and responsible position in the society. Even after being highly recognized, CA has no reservation system neither at any of the course levels nor the time of placement.
One can pursue this course anytime after qualifying 10+2 by qualifying an entrance test named as CA Foundation. However, graduates/Postgraduates can pursue this course without giving any entrance test. Also, there is no age limit to enter into Chartered Accountancy, even after getting 50 years old you can register yourself for this course. Current Example is CA Saroz who completed her Chartered Accountancy at the age of 59. In addition, this has also been considered as the cheapest course in comparison to other professional courses say MBA, CFA etc.
The earnings of a fresher CA starts from 6-7 lakhs which have no upper limits if you move into practice.
---
Company Secretary
CA has been regarded as the toughest course so those who are not comfortable with pursuing Chartered Accountancy can think about Company Secretary. Similar to CA, CS has also been a very respected and responsible position in an organization. A CS is appointed to handle the Corporate Governance of Company.
Like CA, CS course is also free from any reservation system, neither it has any age limit to pursue the course nor it is expensive. One can enroll himself for the CS Foundation, an entrance test in this course after qualifying 10+2. CA vs CS is discussed in the linked article perfectly.
The average earnings of a fresher CS range between 3-4 Lakhs, far better than Bank Clerk.
---
MBA in Banking and Finance
Another fascinating career options for Bankers is MBA in Banking and Finance from some reputed and prestigious college like IIM or top B -schools. The students who successfully complete MBA in finance from some top college gets immense career opportunities in both Govt. as well as private sectors.
This course prepares the candidates to build their career in Financial District and Banking Management, Money Management and financial consulting etc.
MBA in finance and Banking opens the door for a number of Job Profiles such as Accounting Manager, Chief Financial Officer, Cash Manager, Manager Consultants, Investment Banking Associates, Credit Managers & Specialists, Financial Analyst, Corporate Controllers etc. MBA is a postgraduate degree, which can be commenced only after graduation.
Read this blog and find out which is better CA or MBA ?
---
Investment Consultant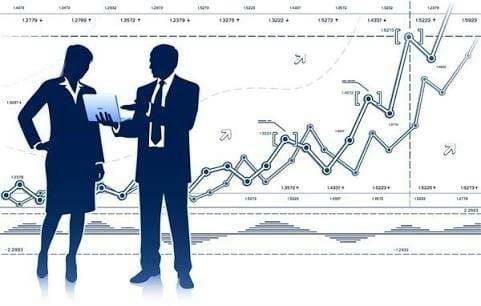 Investment consultants work for providing advice to the clients in relation to the Investment Management Services. Besides this, Investment consultant plays a very crucial role in supporting the managers to control organization risk by providing independent ideas to control the money flow.
In order to become an Investment consultant, you can consider pursuing CFA which is a certified Investment Management course organized by the CFA Institute of USA. As the course is globally recognized, hence it covers the much broader aspects comparison to any domestic course.
---
Actuary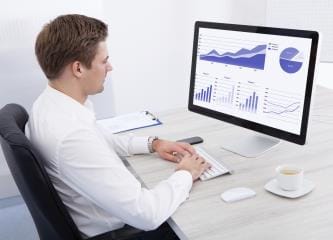 Actuary Job profile is very challenging as well as interesting. There work is basically to analyze the financial consequences of risk to study the uncertain future events by using Mathematics, Statistics, and Financial Theory which means one who wants to pursue this course must have sharp Mathematics skills.
The Actuaries are generally hired by Insurance Companies, Consulting Firms, Government, Investment Firms, Banks, and moreover organization where the future events are uncertain. There are various organizations working in the society of Actuaries such as SOA (Society of Actuaries), actuary organization for life and health insurance, CAS (Casualty Actuarial Society) working for the Automobile, fire, and liability insurance and workers compensation.
In order to become an Actuary, one has to pass a series of an examination administered by the Actuary Institute.
Conclusion – Here we have shared with you some of the best alternative career options for Bankers in India one can go with. In the present time, the corporate sector is demanding and paying mouth-watering incentives so CA, CS, MBA, CFA, Actuary can be a great option. But if you are looking for a career out of this education field then RJ, DJ, Fitness Trainer, Wine Taster, chocolatier can be nice options.