CA Foundation Study Plan: Chartered accountancy is one of the most renowned course after 12th. It is also one of the toughest courses to pursue after 12th. The course is divided into 3 different stages. Students have to clear all the 3 levels along with the training to become a certified Chartered Accountant in India. Students who prepare themselves and follow the correct strategy from the beginning are the ones who become Chartered Accountants in India. CA Foundation is the first stage a CA Students have to clear. CA Foundation examination is easy as compared to the Intermediate and final. Following our CA Foundation Study plan will definitely help you in scoring good marks in the examination.
Below we have discussed our CA Foundation Study Plan. Let check it How to prepare a comprehensive study plan for your upcoming CA Foundation May 2022 Examination.
CA Foundation Examination Overview 2022
Lets have an eye on the CA Foundation exam schedule. Before starting your study plan for CA Foundation.
| | |
| --- | --- |
| Conducting Body | Institute of Chartered Accountant of India |
| Level of exams | National Level |
| Frequency of the exam | Conducted twice a year |
| Examination mode | Conducted offline ( English and Hindi ) |
| Eligibility of the examination | Should have cleared Class 12th at least |
| Exemption | Graduates and post graduates |
CA Foundation Syllabus 2022 Examination
The syllabus is one of the most crucial parts you should focus on before setting getting yourself ready for the CA Foundation study plan.
Check CA Foundation May 2022 Examination syllabus below.
There are 4 subjects in CA Foundation of 100 marks each. Out of 4 subjects two of them are subjective based questions and 2 have them have objective-based questions. Paper 1 and paper 2 of CA Foundation papers are subjective based. Paper 3 and paper 4 are objective-based papers in which there is a negative marking of 0.25 on every wrong answer.
Click here to know about CA Foundation May 2022 Syllabus in details.
Papers CAFoundationSubjects Marks Distribution
| | | |
| --- | --- | --- |
| Paper 1 | Principles and Practices of Accounting | 100 Marks |
| Paper 2 | Business Laws and Business Correspondence and reporting1. Business Laws2. Business Correspondence and Reporting | 100 Marks(60 Marks)(40 Marks) |
| Paper 3 | Business Mathematics and Logical Reasoning and Statistics.1. Business Mathematics2. Logical Reasoning3. Statistics | 100 Marks(40 Marks)(20 Marks)(40 Marks) |
| Paper 4 | Business Economics and Business and Commercial Knowledge Section A: Business Economics Section B: Business and Commercial Knowledge | 100 Marks(60 Marks)(40 Marks) |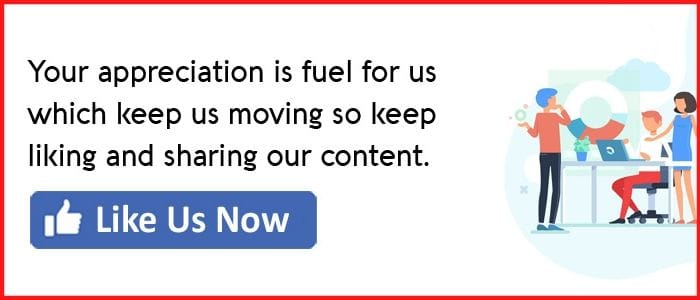 Get the latest update of this article.
CA Foundation Study Plan
CA Foundation Students have got a pretty good amount of time to prepare for Foundation Nov 2022 Examination and to make your preparation more effective students should prepare a Study Plan for CA Foundation Examination.
Planning is very important in every moment of life. Pursuing a dream needs planning. You are not living in Disneyland where your dream would come after making a wish. Lets jump back to the practical world where you need to work hard, and it is necessary to make every step count.
Following our CA Foundation Study plan will help you a lot, it will keep you on the path and will help you in staying focused on your target to core studious marks in CA Foundation May 2022 Result.
Below is our CA Foundation Study Plan for May 2022 Examination which will boost your performance and help you in scoring good marks in your upcoming CA Foundation Nov 2022 Examination.
CA Foundation Study plan
Prepare a schedule: The First thing which you have to do is to prepare a daily routine for yourself. According to the chapters and subjects, students should divide their daily time. It is not necessary to study all day long. You should give time to yourself also. Spending 1 hour doing your hobby will keep you fresh and awake.
Thoroughly Check your CA Foundation Syllabus and Subjects: Before start working according to your CA Foundation study plan. You must thoroughly check your CA Foundation Syllabus and CA Foundation Subjects.
You have to decide in which topics you have to give more time and which topics contain more weightage so that you can work on it. This will make your Study plan for CA Foundation more comprehensive.
You can read our post of CA Foundation syllabus and subjects to take more information about it.
Start preparation with Best CA Foundation books and study material: Most of the students just follow what they are taught in their coaching. It's good that you are following your CA Foundation Coaching Pattern.
Along with the coaching material you should also refer to the CA Foundation Study material by ICAI. Which will help you in getting a clear view of all the chapters and topics?
Prepare the notes: Prepare notes for the subjects which will help you to learn things easily. Making notes in art, having propers notes for the examination will help you to learn things faster. Yes, we understand that making notes is a lengthy process and you might feel like its a time waste. But remember that during the last 1 month of CA Foundation preparation you are not going to read all of your books again. These CA Foundation notes will help you alot in those busy times. A must point to note at the time of following CA Foundation Study plan.
Give more time to Objective Papers- For most of the students, objective papers seem to be easy. But remember these are the points where you would score good marks either loose marks. CA Foundation paper 1 and 3 is based on the objective type.
Don't Forget the Mock test Papers- If you really want to score good marks following our CA Foundation Study Plan for Nov 2022Examination you would not forget to solve CA Foundation Mock test paper/Previous year paper at any condition. CA Foundation Mock Test Paper helps you in making your preparation more better. Mock test papers help you to build your confidence.
Solving mock test papers you analyze yourself and come to know the area where you have to work hard.
CA Foundation Study Plan- Frequently Asked Questions.
Q. NO-1 Is 4 Month is sufficient to clear CA Foundation Examination?
Answers- yes, CA Foundation covers most of the class 12th topics and 4 months is more than sufficient to clear CA Foundation nov 2022 examination. Reserve your last month for solving the mock test papers and revision test papers.
Q. No-2 How much should I study for CA Foundation?
Answers- CA Foundation is the first stage of the Chartered Accountancy examination. Quality 5 hours daily is enough to make successful crack CA Foundation examination.
Q. No-3 How to prepare for CA Foundation Examination in One month?
Answers – If you follow the above CA Foundation Study plan it will be a lot easy for you to clear your CA Foundation. Along with this, you will also get a one month in which you can go through your CA Foundation Notes and mock test papers.
Following these Above study tips you will surely Crack your CA Foundation examination. One of the main things you have to member is to just believe in yourself there is a lot more you have to do.
After clearing the CA Foundation examination students can apply for the registration of CA Intermediate Examination and start their Preparation for the same. You can follow the strategy to prepare CA Intermediate Study plan for next level preparation.
Also Read: How to Choose Best CA Foundation Online Classes.