"If you really want to be successful, stop worrying about what you can get and start focusing on what you can do." – Sandeep Maheshwari
The motivational speaker addresses the real problem of every student; What to do, how to do it, and when to do it. Goals are the end result expected from the continuous work done. When a student sets the goal to score good marks in an exam or crack the toughest exam like CA, or even complete the syllabus he is streamlining his actions and thought process with a productive approach.
Setting Up the Goals for 2021
Do you want to learn how to achieve your goals for 2021-2022? Then students must need to set goals. Setting up goals will help you increase your focus on your work. Setting up the goal helps students to keep in control of their life's direction and guides the students where they want to actually stand in life.
For example, A good result or scoring a rank is the natural goal for any exam you attempt.
If you want to learn how to achieve your goals, then first learn to set them. Setting up the goal is a kind of a process that helps you to determine what you want to achieve in your life. And it ultimately ends up with doing a lot of hard work to achieve it.
By simply saying "I want to" will not help any students to achieve their goals. To achieve their realistic goals, students need to set the well-defined steps that will show you the path to reach up to your goals. Knowing how to achieve your goals will help students to accomplish it.
From this article, you can learn how to achieve your goals in just five amazing ways and many more tips to achieve your goals.
CA Wizard is an online study portal that provides free education to each and every student. It also helps students with tips and tricks to achieve their goals on time and stay motivated throughout their journey. CA Wizard also helps to prepare for the exams like competitive exams, class 10th and 12th board exams, government exams, etc.
Bookmark this page for learning how to achieve your goals in five amazing ways.
Also Read- How to prepare for CA Final and score high marks?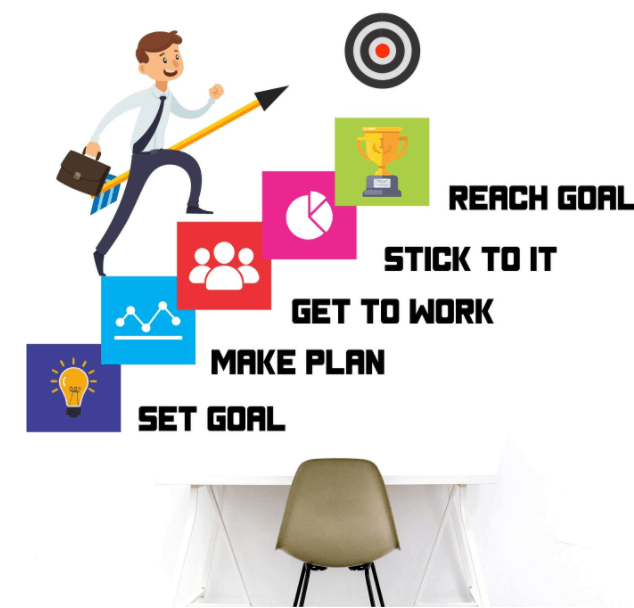 Why Setting Up Goal Is Important For Students
Setting up the goal for every student is very important as it helps students to learn the life skills like planning, organizing, self-awareness, develops confidence, etc. And most importantly, it helps students to perform well in their exams.
Setting up the goal provides students a clear way to success.

Setting up the goal also teaches time management skills and it guides students on what they actually need to achieve their goal.

It also helps students to increase their motivation. Accomplishing a goal is the long term process. Students might get out of focus and be demotivated from their goal. But if you break your long term goal in the short term, and try to achieve the small-term goal first, then you will be motivated throughout your journey.

Setting up goals helps students to also evaluate their performance and students can check themselves whether they are ready for the exams or not.
5 Amazing Ways to Know How to Achieve Your Goals
CA Wizard has come up with the five golden rules to know how to achieve goals. By following the 5 amazing ways given below, you can surely achieve your goals.
Set The Motivating Goals
Students must always keep in mind that whatever they set their goal must be very motivating for them. The goal you set must be very essential and valuable for you. The goal you set must be of your interest. If the goal is irrelevant for you, then you might lose focus in achieving it. Also, you might not put that effort into it.
Students must set their goals which have higher priorities in their life because if you have a focus on fewer priority goals, then you might end up with having so many goals. And you will not be able to focus on anyone. To achieve your goals, students need to find out minutely what their major priorities are in life. The goal set up by the students must have the urgency to be accomplished. To achieve your goals, it needs commitment and sparks to achieve success.
Set Your SMART Goals
SMART goals stand for Specific, Measurable, Attainable, Relevant, and Time-Bound. Combining all the factors in your goal makes your goal more powerful and curious to achieve it.
Specific-

The

goal set by the students must be well defined and they have a clear picture in their mind. Unclear and indeterminate goals can never let you achieve success. Make your goal clear and precise, so you land up where you want to.
Measurable

– Students must set measurable goals which means your goals must include time, value or numbers. So after a certain time, you can measure your performance towards your success.

Attainable-

Students must set the goals which they can achieve in desired time by giving their 100%. If you set your goals by going beyond your limit to accomplish it, then this will lead you demotivated to achieve the set goal. You must set challenging yet realistic goals to stay focused in your goal achieving journey.

Relevant-

The goal should be relevant which means it must have the path where the students want to carry their career. This will help students to stay concentrated and go ahead with the career they want in their life.

Time-Bound-

Students must set goals according to the fixed time. This means if you work to a deadline, you have an urgency to achieve the goals quickly.
Write Down Your Set Goals
Students must have a habit of writing down their desired goals. This will make your journey of achieving your goals more realistic. For example, I have to clear my exams with 90 percent marks. In this sentence, the use of " I have to" creates an eagerness to achieve your set goals.
Create an Action Plan
There should be an action plan. As we know that achieving a goal is an entire process that has to be followed to achieve your goals. Following your action plan step by step will easily take you to success.
Get Focused To It
Setting up the goal is an ongoing process. Students have to stick up to the one goal they have to achieve. To be on the same track, you are required to review your goals. If you find yourself out of focus, then you must make the relevant changes to stay on the same path. You just need to make sure that the changes you make lead to achieving your goals.
Also Read- 100% Success – How to Clear CA Foundation in First Attempt
Common Mistakes Students Make While Setting Up the Goals
Every student has a dream and goals in their life. If you want to know how to achieve goals then you must also know what common mistakes you might make while setting up the goals.
Students might have a big goal or might have a small goal they have to achieve. But due to one general mistake, they land up doing nothing. The major issue to how to achieve your goals is that students set a "Deadline" rather than setting up the "Schedule", which is absolutely wrong. To achieve your goal at your desired time or on your deadline, you need to schedule your task properly. For example, if you want to complete a topic in a week, then you have to plan the entire week accordingly to complete the task on the deadline. By proper scheduling their work, students can achieve the goal on the deadline.
Importance of Creating a Schedule And Not A Deadline
To know how to achieve goals in life, you must have a clear view of how to schedule your goal to achieve it on your desired time. If you want to achieve the goal on a particular deadline, then you must schedule a routine to how to accomplish your goal at the desired time. You must have a plan that will lead you to your goal. You can not achieve your goal on a deadline day. You need consistent work to achieve the goal.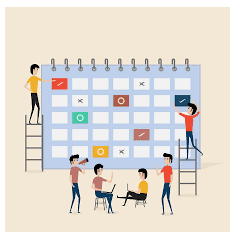 Creating a schedule needs proper planning and according to the plan the work has to be done.
You need to write down your goal and divide it in small parts. Once the smaller part gets accomplished, make a tick mark. This will guide you to know what all parts are left yet to be covered. Following the pattern will help students to easily achieve the goals at the desired time.
Focus on the Journey, Not the Result
It is very important how you follow your journey to achieve the end result. If you only focus on your result, you will end up achieving nothing. If you focus on the work you do to achieve the end result, then you will surely achieve the goals.
Also Read- Few Avoidable Mistakes Most CA Students Fail to Avoid
How to Achieve Goals: Through Minor Changes in Your Habits
Through the minor changes in your habits will lead you to achieve your goals. Let's check out are changes in the habits that will help you to accomplish your goals.
Students need to think very well about what their biggest fear is in their journey of accomplishing their goals. You must know what will happen if you fail. Then you can definitely work upon this and can prevent your failure in achieving your success. Students can only track down their biggest fear of failure and preventive measures to come out with it.
Students get distracted very easily. If you find out yourself what makes you out of focus on your goal will help you to achieve your goal. Only you can figure out how to get rid of your hurdles in the journey of achieving the goal.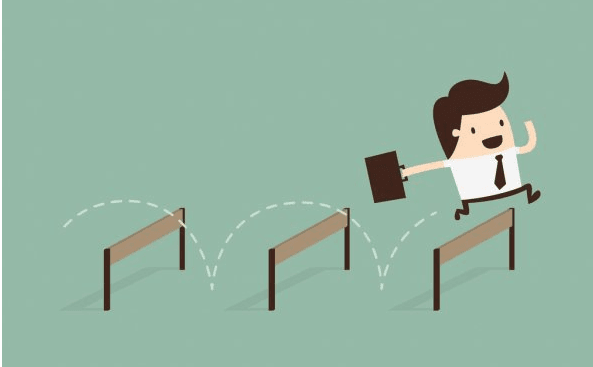 Conclusion
CA Wizard is an online education portal that guides students to know how to achieve their goals. Following the tips and tricks which are explained above, students can achieve their goals with ease. Students can follow CA Wizard related to any educational updates of any board, any career-related updates, and many more.
Frequently Asked Questions
Q1. How can students focus and achieve the goals in life?
Ans: Students who stay focused and achieve their goals in life can read this article which guides how to achieve your goals.
Q2. How to achieve your goals in life?
Ans: if you go through this article, you will surely get to know how to achieve your goals in life with ease.