CA is one of the most challenging fields with employment opportunities. Students who are going to enroll in the Chartered Accountancy course require complete dedication, good guidance as well as hard work. CA is a professional course that is divided into 3 levels and if you want to pass each level on the first attempt then you have to join a good CA coaching institute for preparation where you can get good guidance from experienced and excellent teachers.
There are more than 1000 coaching institutes in India for CA Preparation so it's hard to decide which one is the best CA Coaching in India. But we have prepared a list of some of the best CA institutes in India based on reviews, ratings, facilities, teaching patterns, and fees.
It's always advisable to join the best CA institute in India which has a good passing ratio.
Also, read: Download the CA Intermediate Paper
Read further to get details about the top CA Coaching classes in India.
Also Check: Complete CA Course Guide and Know How to become CA in India
7 Best CA Coaching Institutes in India
1. VSI (Vidya Sagar Career Institute)

There is no CA Student who doesn't know about VSI. Vidya Sagar is a well-known CA institute in India. VSI is one of the best CA Coaching in India as it has given 7 Time All India First Ranks in the last 10 years which is admirable. In Dec 2021 attempt VSI has given 7 All India ranks in both CA Final and ca Intermediate. Also, VSI has given Ever Highest Marks in CA IPCC, Intermediate and Final.

Facilities Offered by VSI –
Regular Tests
Latest and Updated Study Material
Good environment for study
Team of Excellent and Experienced Teachers
Regular Mock Test Series
Separate notes for Hindi and English medium students and much more.
Address – K-50 Bhawana Tower Income Tax Colony, Tonk Road, Near Durgapura Bus Stand, Jaipur.
Contact Number – 093514-68666
Website – https://www.vsijaipur.com/
---
2. Aldine CA

Aldine classes provide Online, Pendrive classes, and Google Drive Classes for CA Foundation, Intermediate, and Final.
Faculty – CFA Sanjay Saraf, CA Raj Kumar, CA Bhanwar Borana (BB), CA Pankaj Goel, Sachin Gupta, CA Amit Popli, CS Manish Dua, Kailash Thakur, Parveen Sharma, CA Pankaj Garg, CA Ram Ahuja, CA Rajat Jain.
Address – C-56, 2nd Floor, Preet Vihar, New Delhi – 110092
Contact Number – +91.11.4800 6677
Website – https://www.aldine.edu.in/
---
3. Swapnil Patni Classes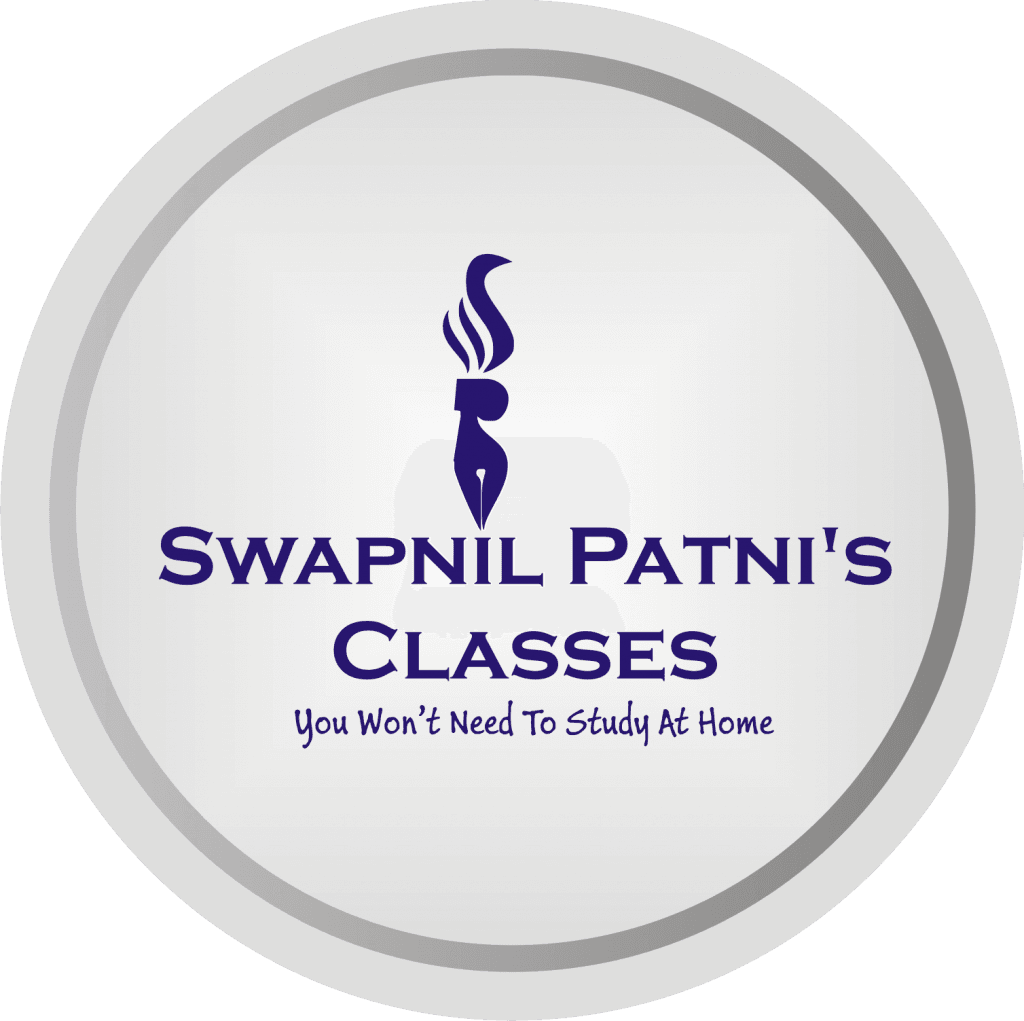 Swapnil Patni Classes provides Live, Virtual, and Pendrive classes for CA Foundation, Inter, and Final. This institute provides virtual classes in more than 150 cities.
They inspire students through motivational lectures as we believe without inspiration the best powers of the mind remain dormant. All they say "You won't need to study at home". We are here to give a proper direction of your carrier; belief in us, the world will believe you.
What Swapnil Patni Classes Offers-
Regular tests
Comprehensive study material
Motivational support
Professional & Learned faculties
Address – KUMAR PRESTIGE POINT 283, OFFICE NO. 15 B, SECOND FLOOR, SHUKRAWAR PETH OPP.CHINCHEHI TALIM, NEARBY BSNL TEL.EXCHANGE, BAJIRAO ROAD, PUNE-411002.
Contact Number – 9011851796
Website – http://www.swapnilpatni.com/
---
4. Nahata Professional Academy

Nahata Professional Academy provides classes for CA Foundation, Inter, Final, CS, 11th, and 12th. This coaching institute also provides satellite classes all over India.
The Academy's continuous single-minded pursuit of excellence has led to, its alumni picking up a number of All India Results at the C.A. Examination and CS Examination. The Academy has always been a front number in using techniques.
What Nahata Professional Academy Offers –
Hotel Facility for both Girls and Boys (Separate)
Bus local students
Library
Doubt Sessions
Test Series
Address – Pather Godown, Block No C/10 Poddar Plaza, Road, Behind Jabalpur Motors, New Siyaganj, Indore, Madhya Pradesh 452003
Contact Number – 0731 404 5408
Website – http://npaacademy.com/
---
5. JK Shah Classes

34 years ago the JK Shah Classes was established by Prof. J. K. Shah.
JK Shah Classes is also a well-known CA Coaching Center in India and provides classes for CA Foundation, Inter, and Final, FYJC, SYJC (SYJC + CPT, SYJC + CSFC), and CS (Foundation, Executive, Professional). This coaching institute also provides Online classes in most of the big cities of India. JK Shah Classes have more than 48 centers across India. J.K. Shah classes has been a pioneer in coaching the CA, CS, CNA aspirants in India for the last 37 years. With its comprehensive study methodology, the students have been able to seize golden career opportunities in the commerce stream.
Address – Shraddha, 4th Floor, Near Chinai College, Old Nagardas Road. Andheri (E), Mumbai – 400 069. (Tel.:022 – 2683 6666).
Contact Number – 022-2683 6666 / 6565
Website – http://www.jkshahclasses.com
---
6. V'Smart Academy

V'Smart Academy is also a good CA Coaching institute in India which was founded by CA Vishal Bhattad and Mr. Rajesh Rakesh in 2005. This coaching institute only provides Virtual and PD classes for CA (Foundation, Inter, Final), CS (Executive), and CMA (Final, Inter). This coaching institute has more than 50 centers across India.
This CA institute also provides Books. You can books for CA, CS, and CMA through its official website.
Faculty of V'Smart Academy – CA Aditya Sharma, CA Jai Chawla, CA Kapil Goyal, CA Karan Chandwani, CA Vishal Bhattad, CA, CS, Darshan Khare, CA, CS, Vijay Sarda, CMA CS Rohan Nimbalkar, Prof Raj Awate.
Address – Vsmart Academy, Office 62, 2nd FL, Kumar Prestige Pt, Bajirao Rd, Near BSNL Office, Shukrawar Peth, Pune – 411002.
Contact Number – +91 838 0000 600
Website – http://vsmartacademy.com/
---
7. Takshila Learning

Takshila Learning is an online coaching center that provides more than 35 courses. Its is one of the biggest online coaching centers in India. Takshila Learning is offering a comprehensive and interactive collection of Online Courses from across domains such as School Courses from K-12, Professional Certifications, Competitive Exams, Skill Development Courses, and Bank Recruitment Exams. Takshila Learning is one of the leading e-learning Portals in India which provides Online Courses on almost all subjects of various Courses. Online Classes / Live Classes and flexible schedules are turning students to online learning as an ideal alternative to Face-to-face Learning. It provides online courses that are more convenient, reliable, certified, and economical. And the best thing is that you can study comfortably from anywhere even if you are not certified. All you need is a passion for learning and a quick online search that will guide you on the right course. From that point on, you will have your own education.
Address – Not available
Contact – 8800-999-280
Website – https://www.takshilalearning.com
All the above classes also, provides coaching for CMA Course, CMA Foundation, CMA Intermediate, and CMA FinalThis was our list of the 7 Best institutes for ca in India. You can choose any of the above-mentioned coaching centers according to your needs and demands.
If you also want to know about the top 10 cma coaching institutes in india, click here.
---
Frequently Asked Question regarding CA coaching
Question-1 What are the approx fees of CA coaching?
Answer If you join coaching you have to pay approx 1 lac to 2 lacs for the entire CA coaching.
Question-2 Where can I get the best CA online classes?
Answer Vidya Sagar Career Institute (VSI) conducts the best CA online classes.
Question-3 What is the best time to join coaching for CA?
Answer Best time to join CA coaching is after the 12th class final exam.
For getting more information about each coaching like their results, facilities, etc, you can visit their official websites.
We hope this information helped you to find the right CA classes for your preparation. If you want to get tips to Choose the Best Foundation Coaching classes. Follow our other articles.
At last, if you are a class 11th or 12th commerce student, we recommend you to join the best 12th commerce classes on time.